Watching
Reruns of 30 Rock are on constant replay on my Netflix. I can't get enough of ol' Liz Lemon's inner dilemma: try to have it all or just stay at home and work on her night cheese. It all hits me way too close for comfort. I get it, Liz.
Listening
Ok, how am I just learning about The Head and The Heart? Because I live under a rock in the middle of Atlanta. Fortunately I made it to Nashville to hear them with my sister Caroline and 20,000 of our best friends at Live on the Green, and I'm very happy I made the trip. They are delightful.
Wearing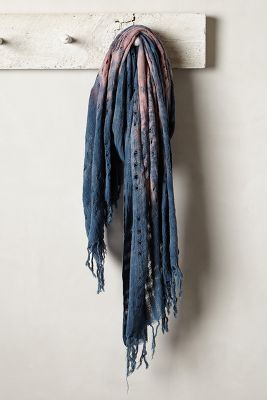 Well, it's September and time to start transitioning into fall wear. Light scarves are definitely my favorite way to do this. They're perfect for layering over summery pieces and don't add additional warmth on these still steamy afternoons. This faded blue number from Honest Alchemy came from William's wonderful mom Kent for my birthday (via an Anthropologie gift card). She knows me too well!